About Us
We manufacture and distribute fiber optic, copper, and hybrid electronic cable, connectors, cable assemblies, and interconnect products for broadcast, RF communications, data, and electronic control applications.

And we do it all right here in the United States of America.
Thank you for contacting Nemal Electronics! We'll be in touch soon.
This field is required
This field is required
This field is required
This field is required
This field is required
Custom cabling, assemblies and panels.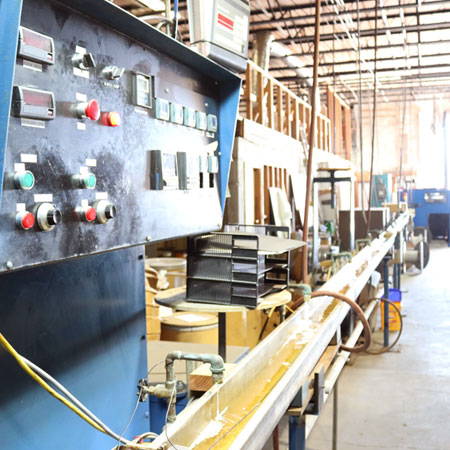 Neutrik, LEMO, Amphenol, Switchcraft and others.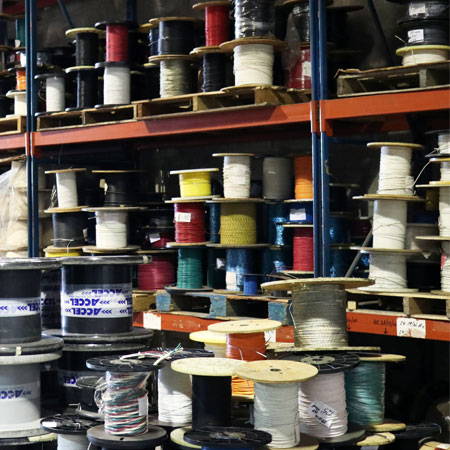 We service Nemal brand and other cabling.
We've been a staple in the professional broadcast industry for over 35 years. Watch these videos to learn more about what we do and why so many broadcast and A/V professionals have entrusted us with their connectivity needs.

And we do it all right here in the United States of America.
We've been a staple at many of our industries' most important trade organizations.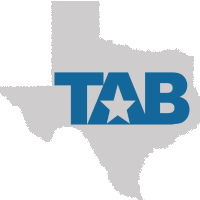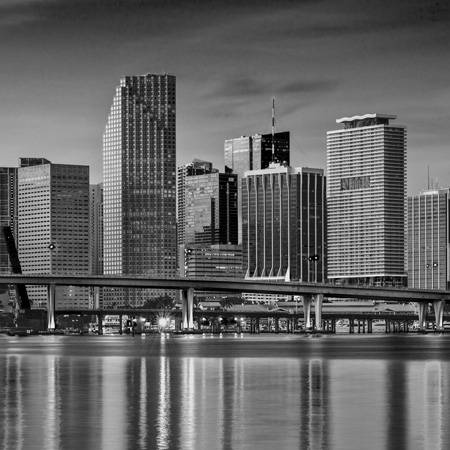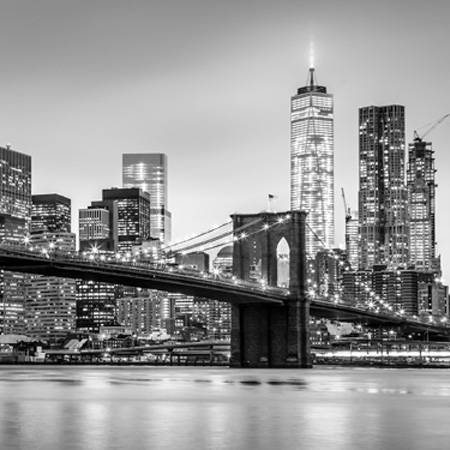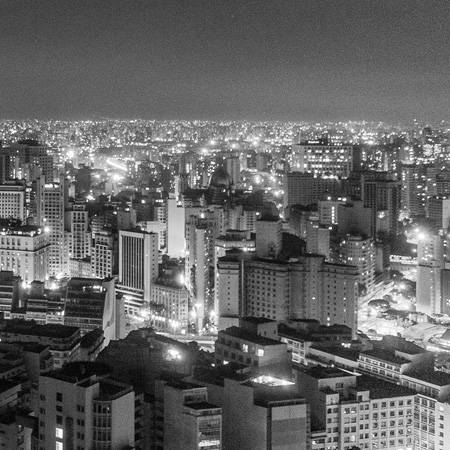 ---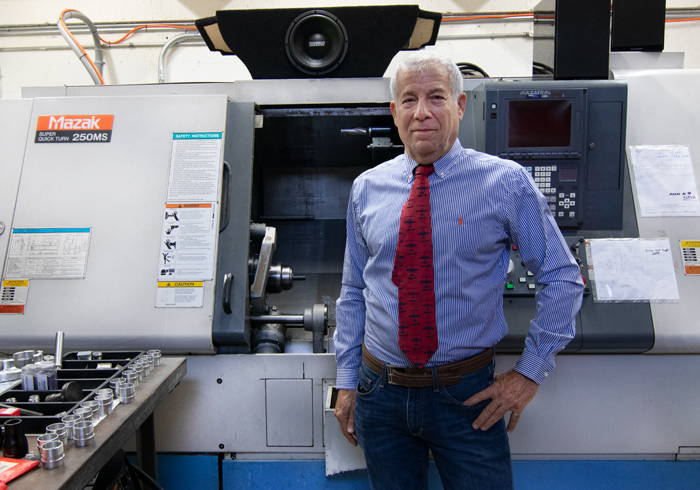 Ben Nemser founded Nemal Electronics in 1977 in Miami, and is the company CEO. He started in electronics at age 12 by getting his ham radio license (WA4DZS), and then a FCC First Class Radiotelephone License a few years later. He has been designing and building cables ever since. He graduated University of Miami with a BBA in International Finance and Marketing in 1977 and JD in 1982. Ben is a member of SBE, ARRL, AOPA, NAFI, MENSA, Florida and NY Bar Associations, and the NY Road Runners Club. He also holds the rank of major in the Civil Air Patrol (US Air Force Auxiliary). Ben is President and Director of Operations of Catalina Aerospace Corp. a FAA certificated air charter service, and has 8000 hours of flight time as captain in Learjet, Hawker, and Cessna aircraft. He has also completed 23 marathons, and is the Communications Director for the Miami Marathon. Email him at bnemser@nemal.com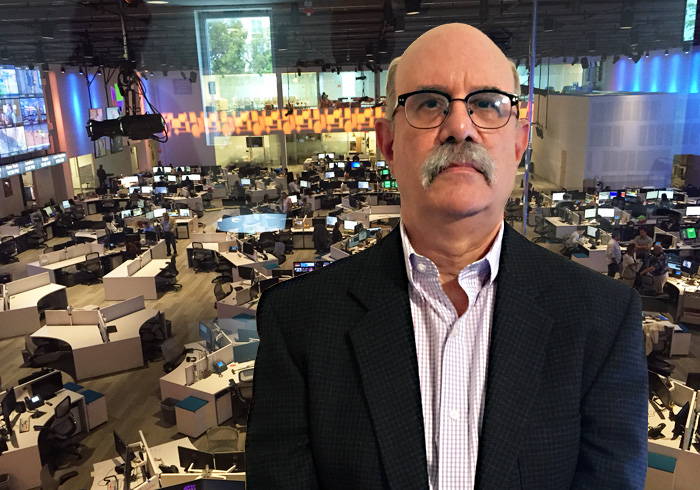 Robert is an industry veteran with a strong reputation for reliability and outstanding customer service. A no nonsense New Yorker, he'll give you all the details you need to make an informed decision. He is unparalleled in finding creative solutions that go hand-in-hand with his professionalism and passion for broadcast connectivity. Robert will go the extra mile to make sure his clients' needs are met. Get in touch with Robert by emailing him at robertl@nemal.com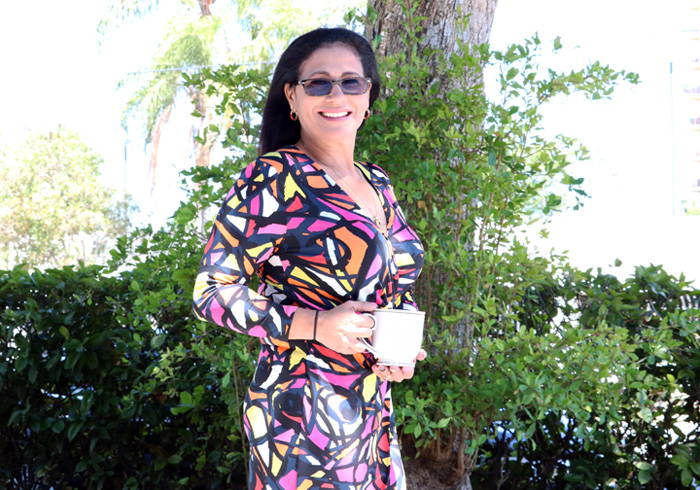 International Sales Manager
Madelene has over 30 years of experience in the broadcast technology industry. With the energy and passion for the broadcast of a recent college grad, she will find a solution to virtually any connectivity challenge you may have.
No matter from where and under what conditions you intend to broadcast, Madelene will provide assembly solutions that you didn't think were possible. Reach her at m.torres@nemal.com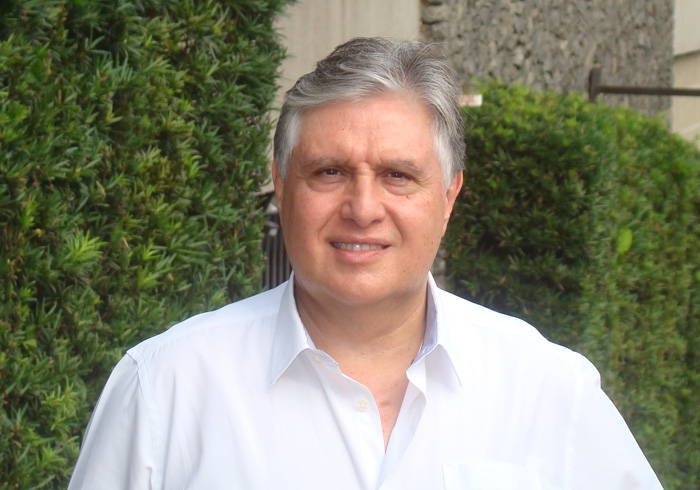 Over the past 21 years, Valber has specialized in the cable and connector markets. He gained a lot of experience, which began with his appointment to be Brazil Country Manager of BELDEN INC, at Belden Brazil. He virtually started the electronic cable business in the country, creating a Network of Distributors and Integrators throughout Brazil. Valber holds a degree in electronic engineering and is now responsible for developing new business and projects at Nemal Electronics.
Based in Sao Paulo, Valber enjoys traveling with his wife, specially to New York City where his daughter lives. Contact Valber at valber@nemal.com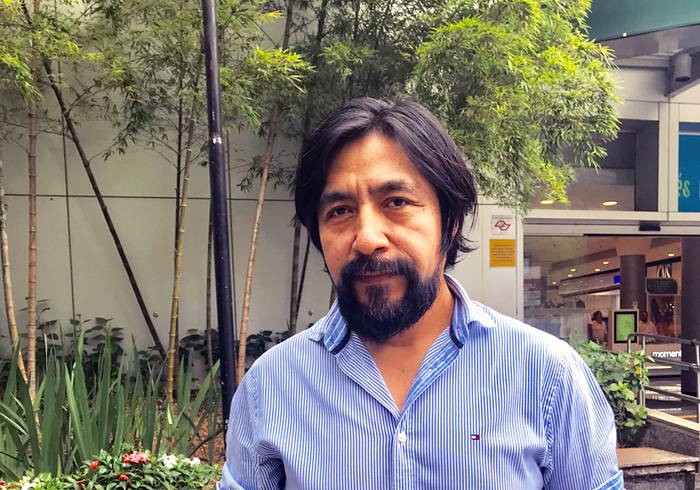 Director of Engineering, Brazil
Maximo joined Nemal Brazil in 1998 as a technical sales consultant. As director of engineering for the company's Brazil operations, Maximo consults with clients regarding the needs of TV stations and mobile unit projects around the country. Max is to lead a team of technicians, coordinating them through the preparation and technical analysis, as well as specifying the appropriate parts and materials for each project. He can be reached at maximo@nemal.com​​​​​​​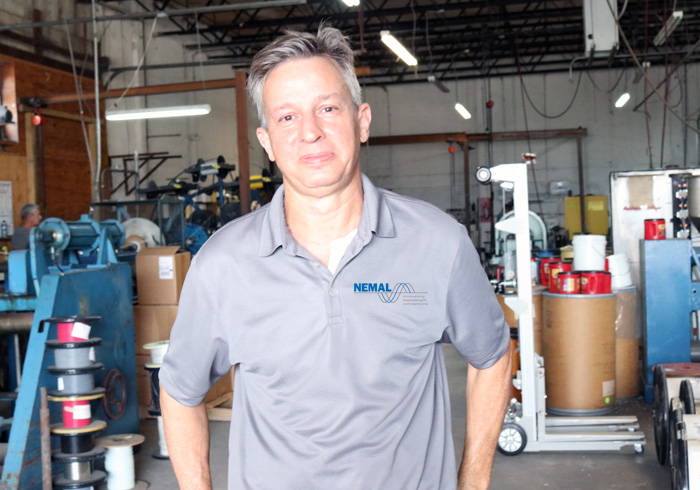 Broadcast runs in Jose's veins. The son of an actress mother and a broadcast engineer father, Jose runs our production operation like clockwork. Throughout his career, which has taken him to manufacture just about everything from elaborate and complex aquariums to the largest mobile broadcast truck in New York, which at the time was able to host 24 cameras, Jose has been focused on performance and quality.
These days Jose spends his free time boating with wife and friends. You can reach him directly at jose@nemal.com
---
Since 1977, Nemal has served thousands of customers throughout the world including all of the major broadcast networks in the Americas, the principal manufacturers of HDTV broadcast cameras, OB mobile units, sports venues, many Fortune 500 companies, numerous U.S. and foreign government agencies, and many others. Some of our major customers are ABC, CBS, CNBC, CNN, Harris Corp., HBO, Ikegami, L-3, Lockheed Martin, Moog, Motorola, NBC, Panasonic, Sony, Telemundo, Televisa, TV Azteca, TV Globo, The United Nations, Univision, and the United States Navy.
I used Nemal Tactical Fiber for a recent job on the JW Marriott Hotel. I don't remember any fiber that I've had that was manufactured so well and so durable.
Dave Weingold
JW Marriott Hotel, New York, NY, Flight 9
When we are on the Air via Satellite or Streaming over the internet.
A reliable connection is critical that is why we depend on Nemal cabling.
Obie Young
Florida Aviation Network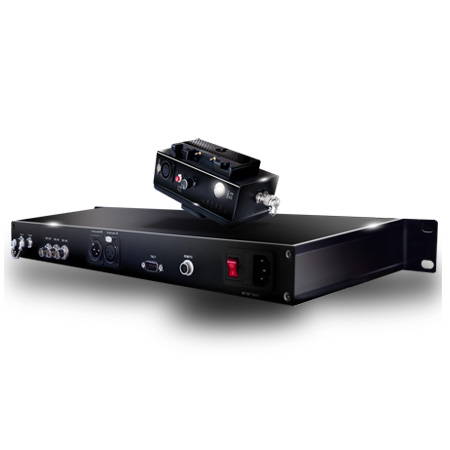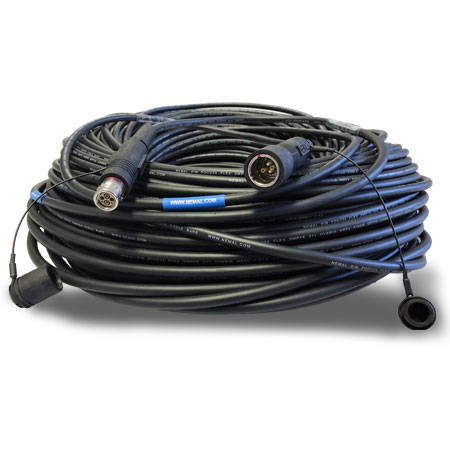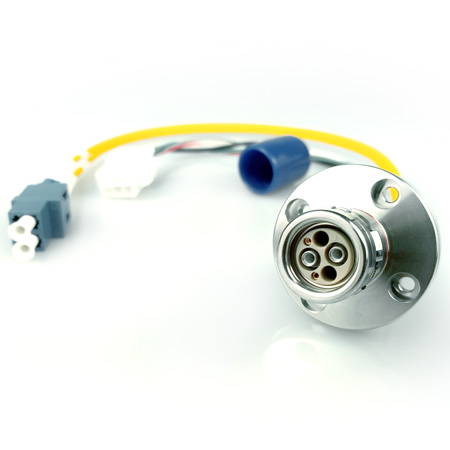 Our standard broadcast interconnect products include digital and analog audio cable and snakes, HD/SDI coaxial cables and assemblies, flexible microphone cables, ENG cables, RF and Microwave coaxial cables, connectors, and adapters, audio connectors and adapters, and multiconductor satellite control cables. We manufacture a line of HDTV BNC connectors and crimping tools compatible with all industry standard HD/SDI coaxial cables. Within the RF/coaxial line, we manufacture BNC, TNC, N, SMA, SMB, LC, HN, triaxial, twinaxial,and reverse polarity connectors, cable assemblies, and adapters.
For SMPTE HDTV camera systems, we offer a family of fiber panels, pigtails, adapters, test equipment, and cleaning kits. We have designed and manufactured numerous special products to meet both market and individual customer requirements, and hold a US Patent on our field version of the industry standard DT12 audio connector. Nemal's FOCC24 series SMPTE 311 HDTV Camera Cable is approved by both LEMO and Neutrik, and is available in 6 variations. This series includes constructions for flexible studio use, rugged outdoor use, fixed installation, multiple camera (Stadium), as well as an ultra flexible miniature version (Steadicam).
Our SMPTE hybrid fiber optic camera cables are compatible with SMPTE 311, SMPTE 424, 4K, and proposed 8K standards. We manufacture a complete line of adapters and assemblies for Neutrik OpticalCon connectors as well as complete reeler systems. We continue to manufacture digital video triaxial and multicore cables and assemblies for Panasonic, Sony, Ikegami, JVC, and Hitachi cameras. Our family of hybrid ENG cables includes turnkey, ready to use interconnect systems on reelers with tactical fiber, copper, power, and data components in a wide range of constructions. We offer O/E equipment and media converters in both standard as well as custom configurations. Our tactical fiber optic cables include single as well as multimode versions with 2 to 12 fibers, and are available terminated with ST, LC, FC, OpticalCon, or TFOCA connectors.
In 1999, we established an assembly and test facility for the then new LEMO SMPTE standard HDTV fiber optic connector and since then, have played an important role in many of the largest HDTV connector installations in the world. Beginning with the Staples Arena in Los Angeles, and continuing to the 2014 World Cup in Brasil, we have designed and manufactured SMPTE 311, SMPTE 424, and HD/SDI cables, panels, and adapters for almost every major HDTV broadcast event in the Americas. We offer a complete range of services for HDTV fiber installations including training, design, installation, and product sales.
MANUFACTURING CAPABILITIES
Our factory, located in Miami, contains approximately 28,000 square feet of manufacturing space, and is capable of producing standard and custom cables up to 30 mm (1.2″) in diameter. This facility includes a complete design and test laboratory as well as multiple extrusion lines, cabling, shielding, and special process equipment. This plant has received multiple approvals from UL (Underwriters Laboratories) for hundreds of cable designs, and operates under a strict quality control system with frequent independent inspections. Our main building, located in North Miami, houses our worldwide administrative headquarters. In this building, we stock more than 3000 cable and connector products and also produce cable assemblies, patch panels and cable identification products.

Our facility contains approximately 14,000 square feet including our connector manufacturing operations and RF and microwave test laboratory. The laboratory includes separate network analyzers for both 50 and 75 ohm testing from DC to as high as 40 GHZ. Production equipment in this facility includes multiple CNC machines and secondary equipment, capable of manufacturing a wide range of precision connector, adapter, and fiber optic products.
Thank you for contacting Nemal Electronics! We'll be in touch soon.
This field is required
This field is required
This field is required
This field is required
This field is required