neutrik connectors

MAKE THE RIGHT CONNECTION
opticalCON, etherCON, powerCON, speakON and general audio Neutrik assemblies and connectors.
Thank you for contacting Nemal Electronics! We'll be in touch soon.
This field is required
This field is required
This field is required
This field is required
This field is required
We are proud to be a preferred Neutrik distribution partner and certified COCA OpticalCON assembly facility. Nemal manufactures a wide range of standard and custom A/V and broadcast assemblies and panels using the complete line of Neutrik products. Our Neutrik stock includes a wide variety of XLR, Phono, BNC, EtherCON, PowerCON, and SpeakON products in addition to OpticalCON assemblies, receptacles, and adapters.
Every Connector • Certified Assemblies • Fast Delivery
Tell us about your specific requirements for customized assemblies using opticalCON, etherCON, speakON or General Audio Neutrik® connectors.
Looking for Neutrik connectors and panels you can buy right here? See our featured connectors or search our entire online Neutrik® inventory.
search our neutrik® online inventory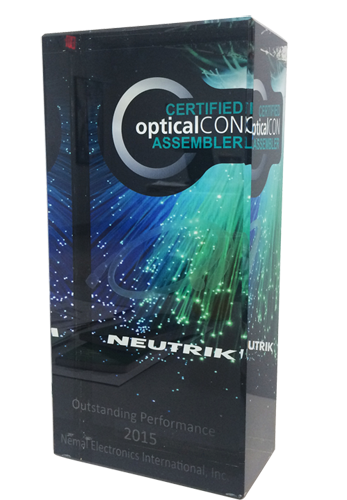 Neutrik® and Nemal Electronics
As special relationships go, ours with Neutrik® has been a long and productive one. Our engineers have assisted in the development of a variety of products, product modifications and assembly designs. In return, we are one of only a handful COCA certified assemblers in North America. And with our reach across the Americas, we're an essential partner in over 20 countries.
But enough about us. What our special relationship with Neutrik® means to our customers is that we offer them the lowest prices in the market, accompanied with outstanding customized assembly-making and the support you need to make sure your gear is built tough, right and will last
a very long time.
These companies have trusted Nemal Electronics International with their cabling and connectivity needs.