opticalCON Cable Assemblies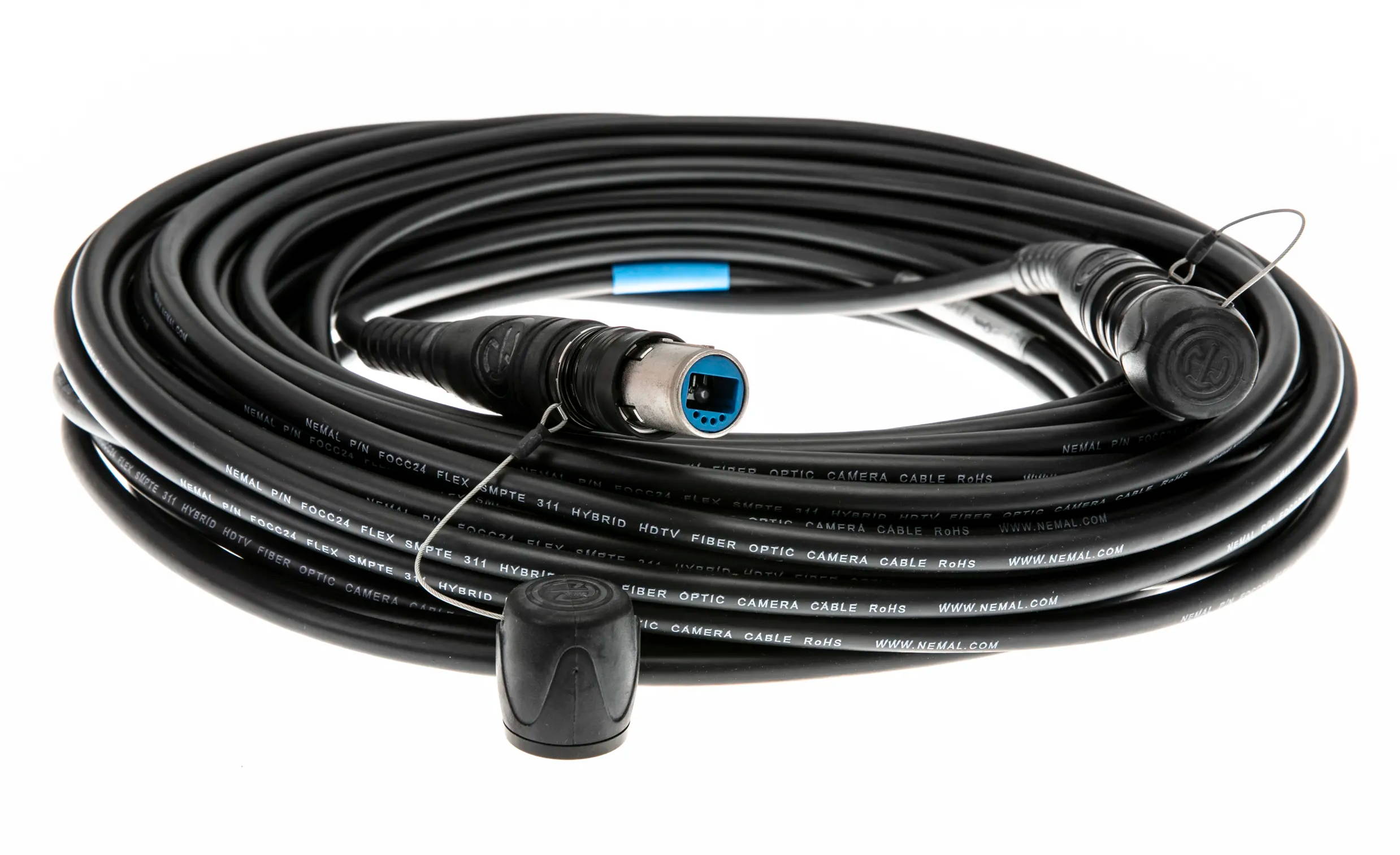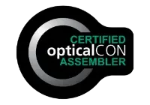 WE ARE PROUD TO BE A NEUTRIK® CERTIFIED COCA OPTICAL INSTALLATION FACILITY.

Thank you for contacting us!
This field is required
This field is required
This field is required
This field is required
This field is required
A WIDE RANGE OF TERMINATION OPTIONS ON RUGGED NEUTRIK FIBER CONNECTORS.

Standard lengths in stock for same-day shipment worldwide. Custom terminations typically within 3-4 working days.

Nemal Electronics opticalCON® Cable Assemblies
We've been manufacturing, distributing and servicing opticalCON® cable assemblies in custom and standard lengths for well over 25 years. Our engineering team will help you design the most cost-effective solution for your unique need, whether it's pro audio, broadcast, touring/rental or just about any other multi-fiber application.
opticalCON assemblies mate to opticalCON chassis receptacles. All opticalCON chassis receptacles fit in a standard "D" mounting hole and feature an automatic shutter for dust protection.
FEATURES AND BENEFITS OF FIBER

Increased bandwidth - more information
Lower losses - longer distances
Smaller size & lighter weight - easier to handle
Interference immunity - no EMI
Transmission security - very difficult to tap
Open circuit failure mode-no short circuits
Inexpensive abundant raw materials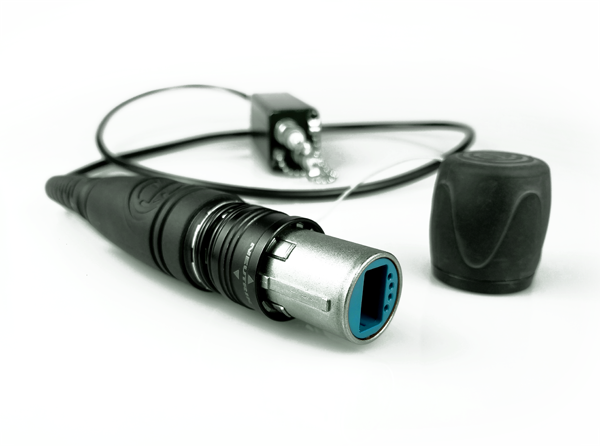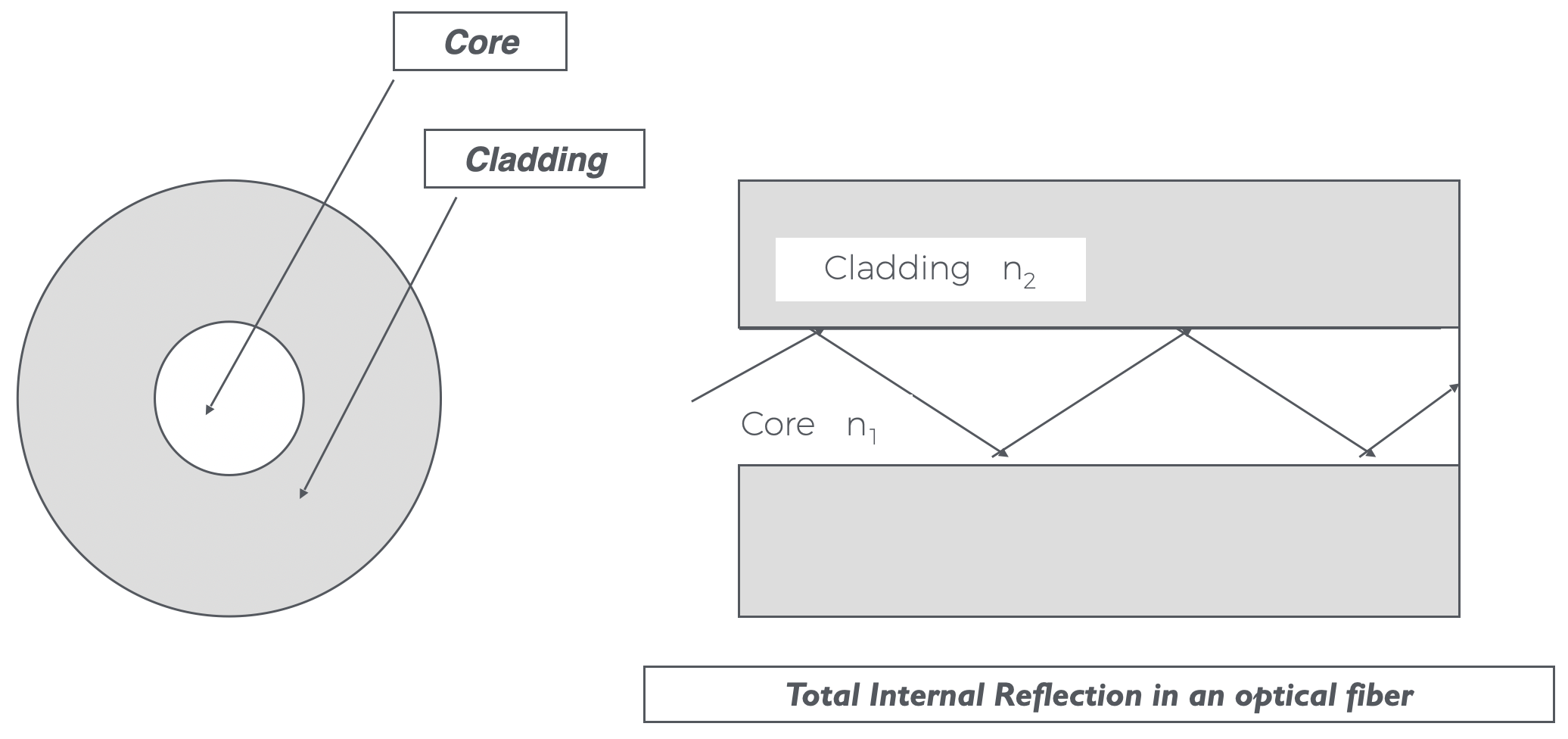 FIBER CONSTRUCTION:
Fibers consist of centric elements of either plastic or glass. Light is guided through the fiber by Total Internal Reflection at the interface between the core and the cladding, where the core has a slightly higher index of refraction.
---
Versions
(opticalCON Advanced)
opticalCON DUO:
Our cable assemblies using opticalCON DUO are widely used in broadcast, audio, lighting, and video applications. Available either with 4-copper contacts (SMPTE camera version) or fiber only. Available in Single-mode or Multi-mode versions.
Robust Construction-Easy maintenance, Common in Mobile Broadcast

Easy Integration– LC Interface-Economical

Compatible with LC (front)

Suitable for use with Tactical or Hybrid Cables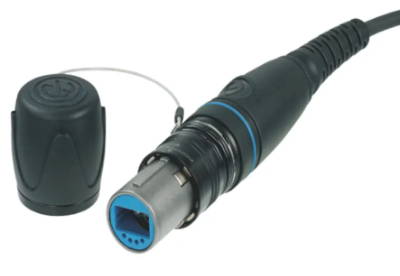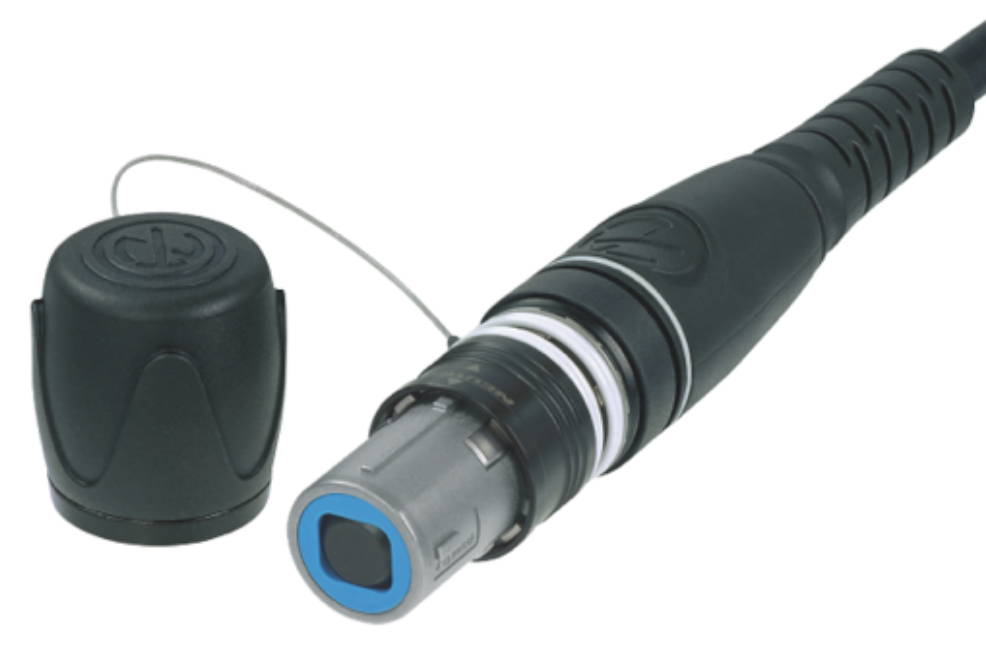 opticalCON QUAD:
opticalCON QUAD doubles the fiber count to four per cable and is designed with point-to-point connections in mind. Our opticalCON QUAD custom assemblies have been successfully deployed in such applications as data routing for touring/rental events and, especially, OB outdoor broadcast applications.
Robust IP Construction, Auto Shutter

Low maintenance cost

Easy Integration– LC Interface-Economical

Compatible with LC (front)

Versatile – multi-channel 4 fiber
opticalCON MTP:
opticalCON MTP® assemblies are rugged and light weight and are available with either 12 or 24 optical fibers (multimode PC or single mode APC) based on conventional and proven MTP® connectivity protected by a ruggedized and durable all-metal housing. Features include a spring-loaded push-pull locking mechanism and an excellent cable retention utilizing aramid yarn. The optical connection is exceptionally well protected against dirt and dust by an automatically operated sealing cover (IP65 in mated condition).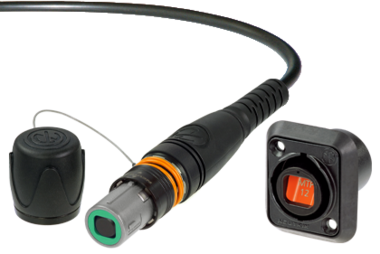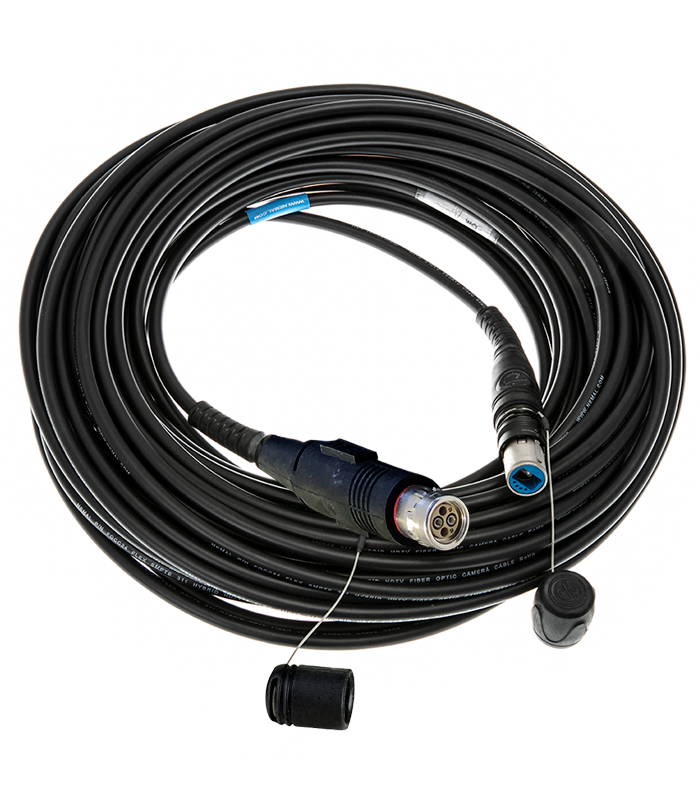 opticalCON SMPTE:
Neutrik opticalCON SMPTE cables are available as a standard option on most HD broadcast cameras. We build these assemblies in any length using either our studio flex, UL Riser rated, or outdoor polyurethane SMPTE cables.
opticalCON SMPTE connectors do not mate with LEMO SMPTE connectors however you can seamlessly connect them using our line of adapter cables, fanouts, and breakout boxes.
NOTE:
opticalCON LITE is an option for indoor only DUO, QUAD, and MTP applications not subject to rough handling or harsh conditions. Please contact Nemal sales for specifications and pricing, as well as for information on Neutrik DRAGONFLY, HYBRID MED, and opticalCON LITE products.

LEMO to NEUTRIK Assemblies
Easily adapt from LEMO SMPTE to opticalCON with our custom-made assemblies.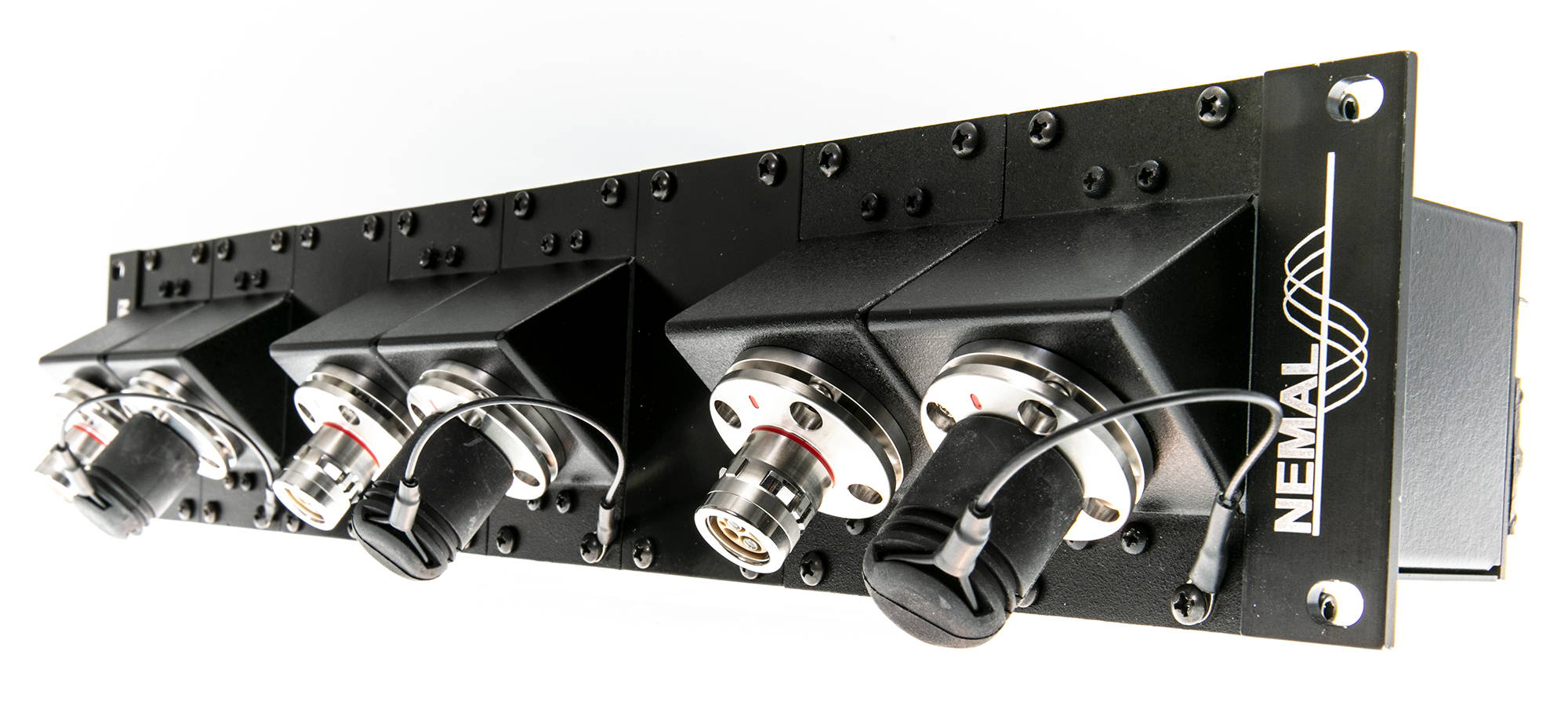 FOPA module for direct connect opticalCON-LEMO. Multiple configurations available in either Male or Female.

Nemal FOPA series Modular Panels. A complete family of fixed and modular panels, available in a wide variety of standard or custom configurations.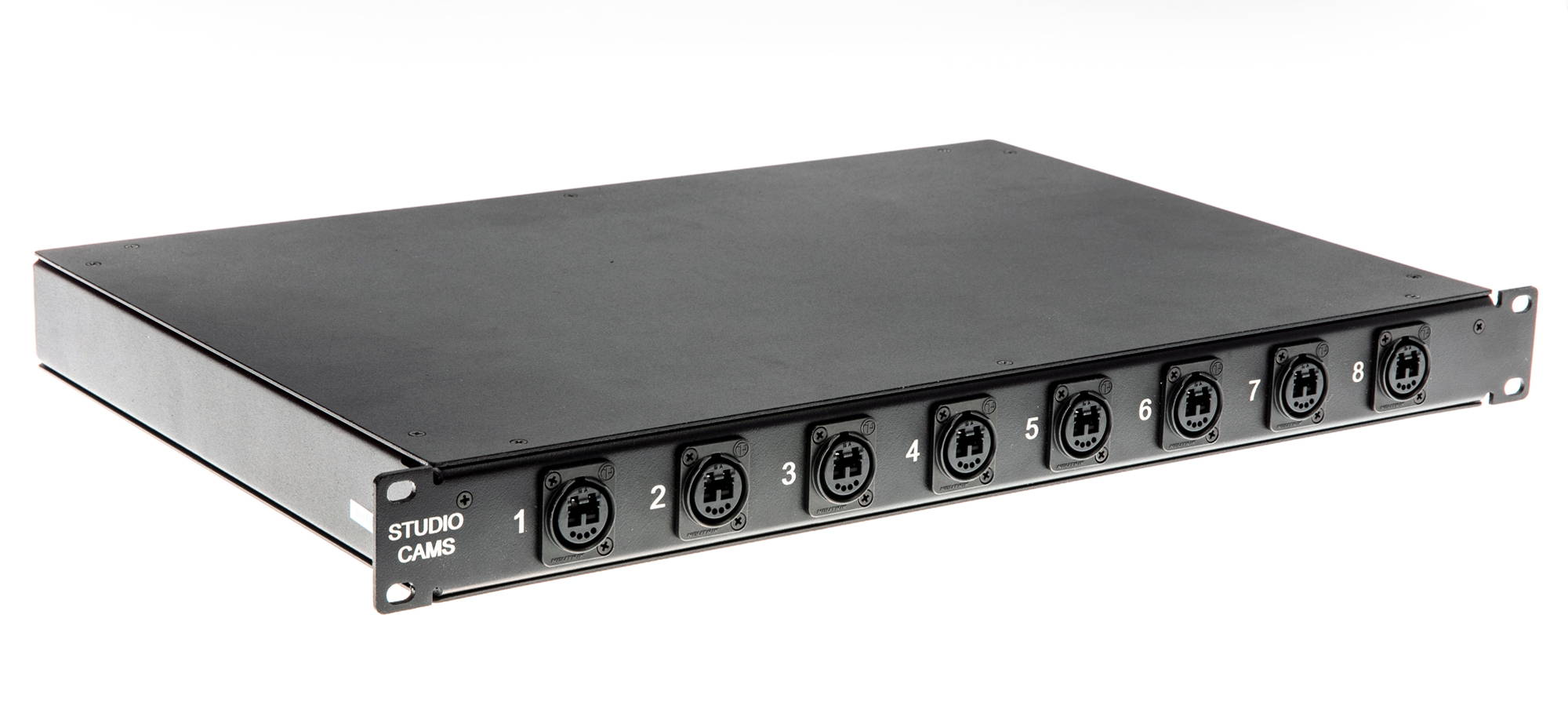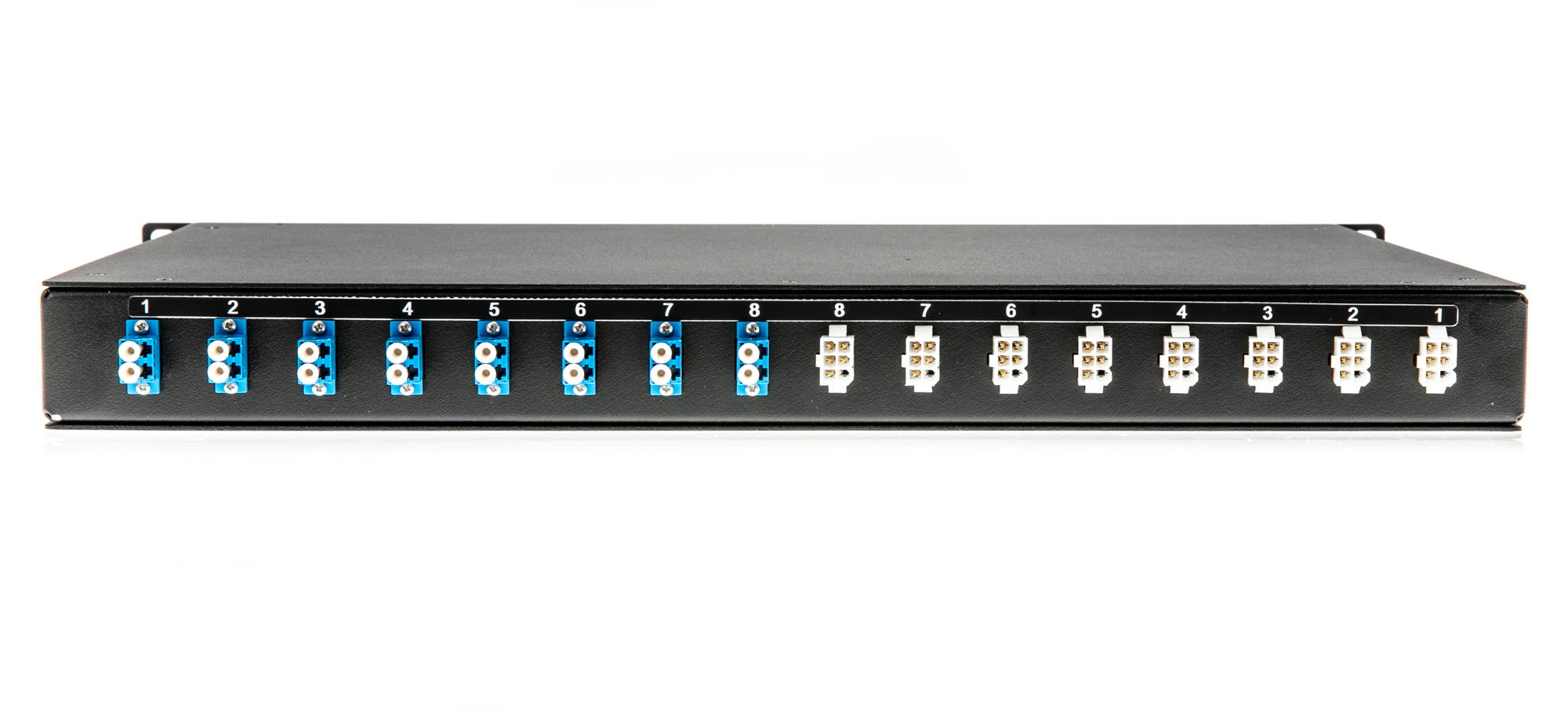 opticalCON PIGTAIL DUO-ST

opticalCON QUAD RECEPTACLE TO ST

opticalCON SMPTE ASSEMBLY
---
CAN'T FIND THE opticalCON CABLE PRODUCTS YOU NEED? SEND US A NOTE
Our online product selection is only a fraction of what we offer. Most of our solutions are custom made and delivered to your specifications. Let us know what you're looking for and we'll work with you in making it happen.
Prefer to reach someone right now? Chat with one of our reps or call us at (800) 522-2253, Monday to Friday, from 8am to 6pm EST. Call (305) 899-0900 if you're in the United States.

Thank you for contacting us!
This field is required
This field is required
This field is required
This field is required
This field is required
These companies have trusted Nemal Electronics International with their cabling and connectivity needs.