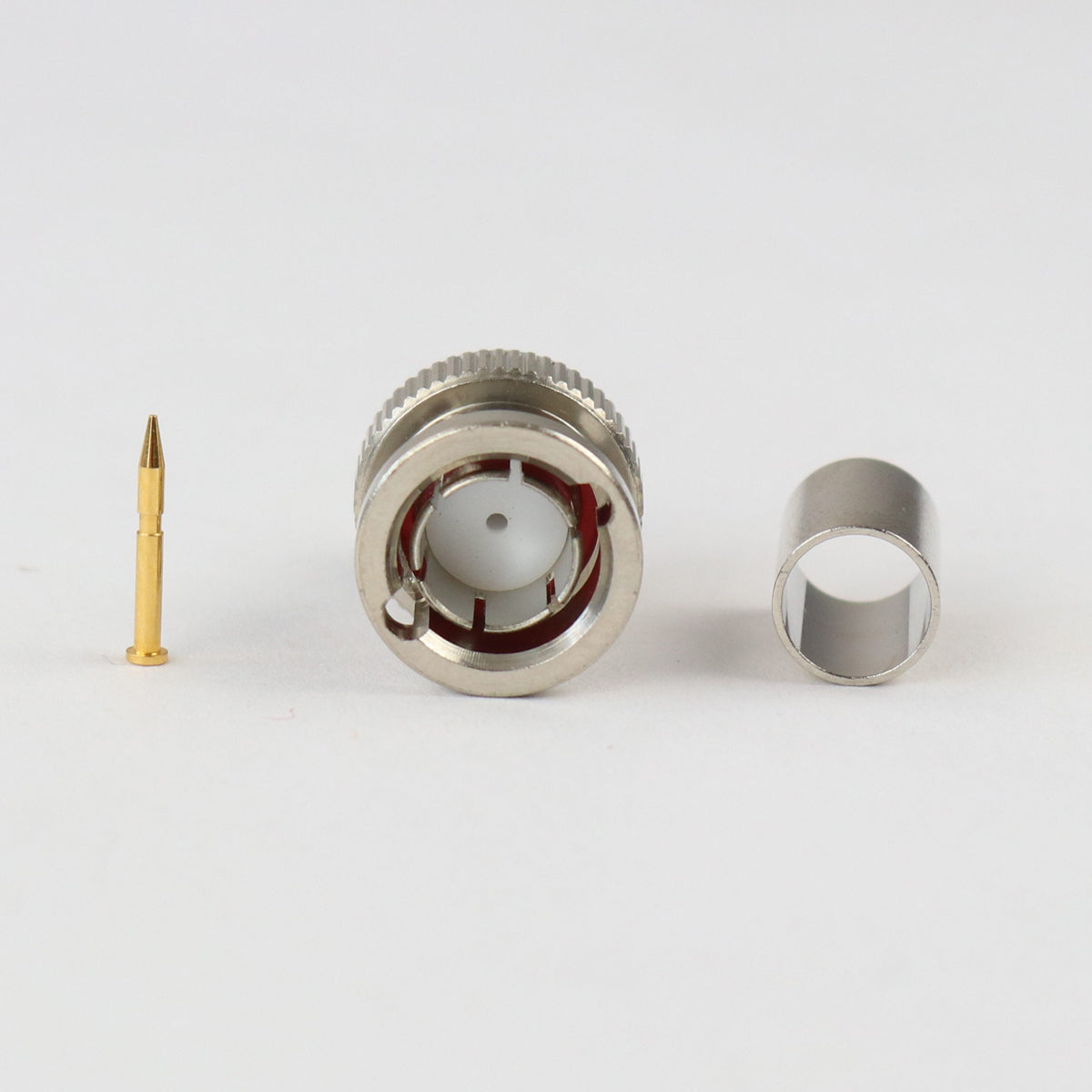 Amphenol 31-71000-RFX is a 3-Piece crimp 75 Ohm BNC for 2GHZ SDI applications.
Suggested crimp tool is the Nemal CT1000HD (crimps the 3 most common cable types), and It is also compatible with standard Kings and Amphenol tooling.
Nemal BNCs offer high performance and reliability throughout the frequency range, and are suitable for use in a wide range of environmental conditions. We suggest using Nemal cable boots or other protective options for outdoor applications. Installation time using standard tooling is less than 1 minute. Sold in bags of 100.