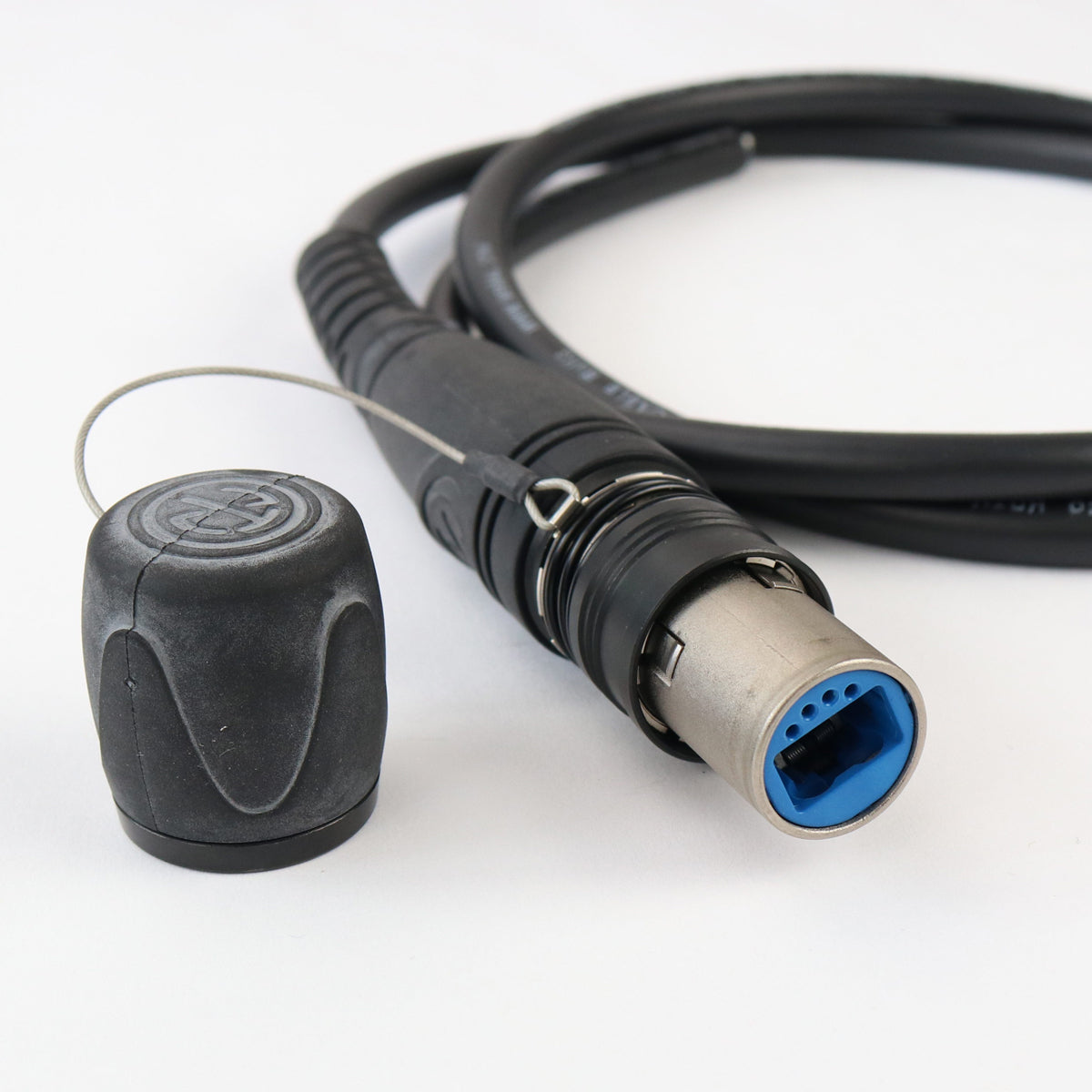 Available in standard or custom lengths from 1-500 meters. Neutrik opticalCON SMPTE hybrid (DUO with electrical contacts) assembly using Nemal FOCC24 cable. (Not compatible with SMPTE 304M standard). Suitable for indoor (studio) camera interconnection and crosspatch systems.Call for adapter cables from LEMO-OpticalCON
For detailed information ask for the White Paper "opticalCON @ SMPTE Indoor Applications". The opticalCON DUO SMPTE cable is suitable for outdoor applications up to 50Vac (ELV).
Nemal manufactures a complete line of OpticalCON adapters including DUO, QUAD, and SMPTE versions. The adapters are available in plug to fanout, box to fanout, or plug to box and terminated in ST, SC, or LC connectors.
Features and Benefits:
Ruggedized and dirt protected fiber optic connection system. Waterproof to IP65 safety standard in mated condition. Accommodates standard optical LC-Duplex connectors. Cable connector features rugged all metal housing and heavy duty cable retention. Excellent dust and dirt protection due to automatic sealing shutter with silicone gasket Reliable Push-Pull locking mechanism. Easy to clean, no special tools required. Available in standard lengths up to 500 meters and in any custom length, either in air spool or on a cable reeler. Suitable chassis connector NO2-4FD-1(-A) offers a ground contact.