STICKLERS Pin Termini CLEANSTIXX Optical Grade Cleaning Stick For Exposed Termini (male)
Nemal Electronics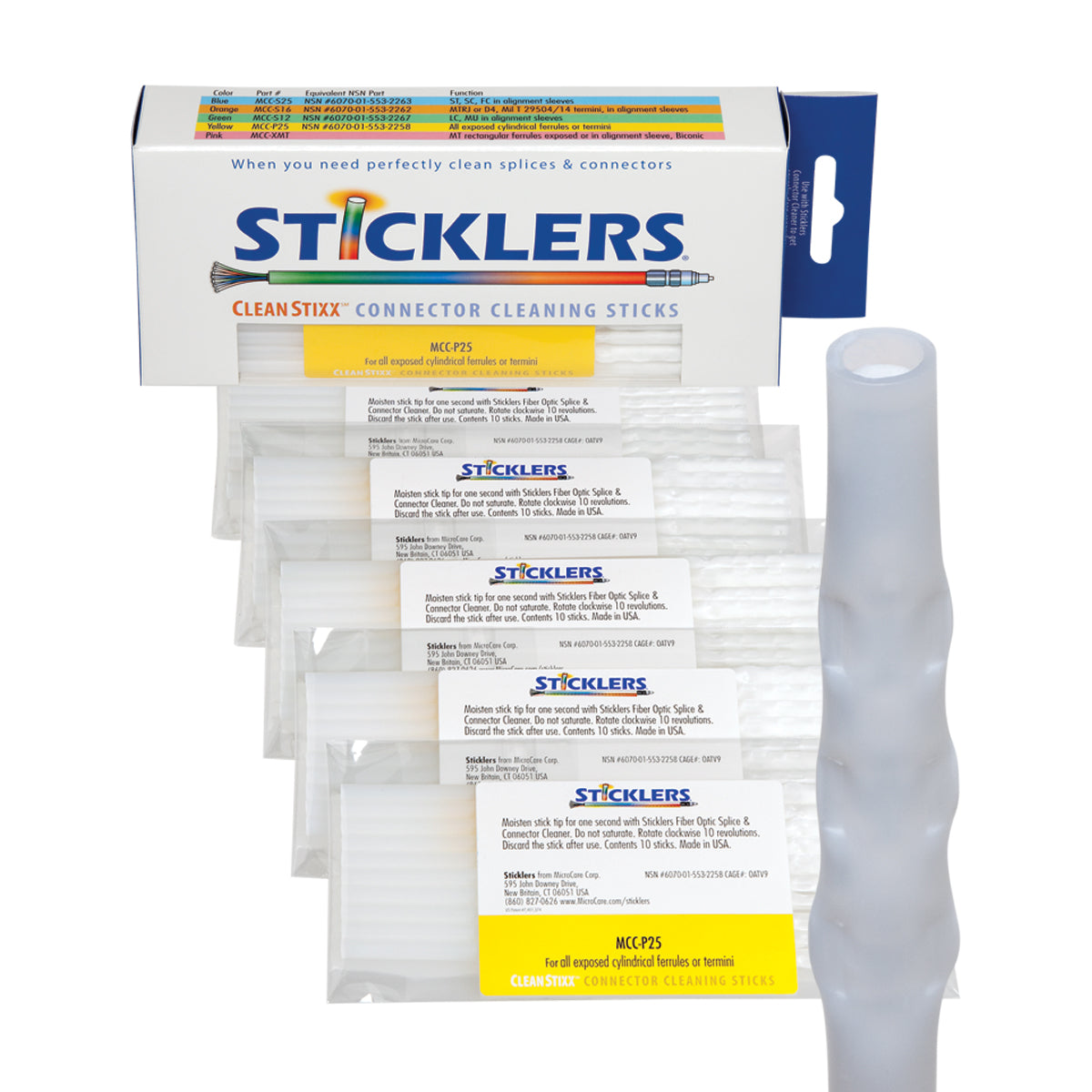 The P25 CleanStixx™ are the industry's only fiber optic cleaning swab that has a recessed tip, allowing them to fit over exposed termini and clean them quickly and easily. Sticklers®
fiber optic cleaning CleanStixx™ use a patented, thermally-sintered polymer tip which conforms to the end-face for better cleaning.
It also cleans the entire end-face, not just the contact area. The fibrous structure of the tip enables each CleanStixx™ to wick up more contamination and trap more particulate than fabric-style swabs (and with none of the drawbacks of foam-type swabs). The molded design ensures perfect fit with end-face and alignment sleeve.
The tip spins off-center, providing more cleaning at the core of the fiber. The thermally-sintered polymer tip eliminates contamination from fibers, glues, out-gassing or blowing agents. Packaged in convenient, color-coded travel kits, these CleanStixx™ deliver the highest rate of successful cleaning in the industry, saving time and money. This package includes 50 P25 CleanStixx™.