DT12 Audio Cable for Rugged Field Use-12 Pair 22 Awg Individually Shielded
Nemal Electronics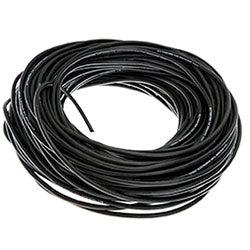 NOT TERMINATED.
Nemal's industry leading DT12 cable is available in bulk custom cut lengths from 1-2000ft or terminated with Nemal DT-12 connectors.
12PR22FC (bulk cable-unterminated) is Nemal's rugged DT-12 field cable, and consists of 12 individually shielded pair of 22awg, each with a 22awg tinned copper drain wire. The overall jacket is black TPR, and provides excellent flexibility, durability, and high/low temperature resistance. Other colors are available on request. Suggested connectors  (available separately) are the Nemal DT-12 series (37-pin) or standard XLRs.
Outer Diameter: 0.515"
Temperature Rating: -55C to +105C