Analog Audio Cable-1 Pair 22Awg Stranded-Foil Shield (available in 10 colors)
Nemal Electronics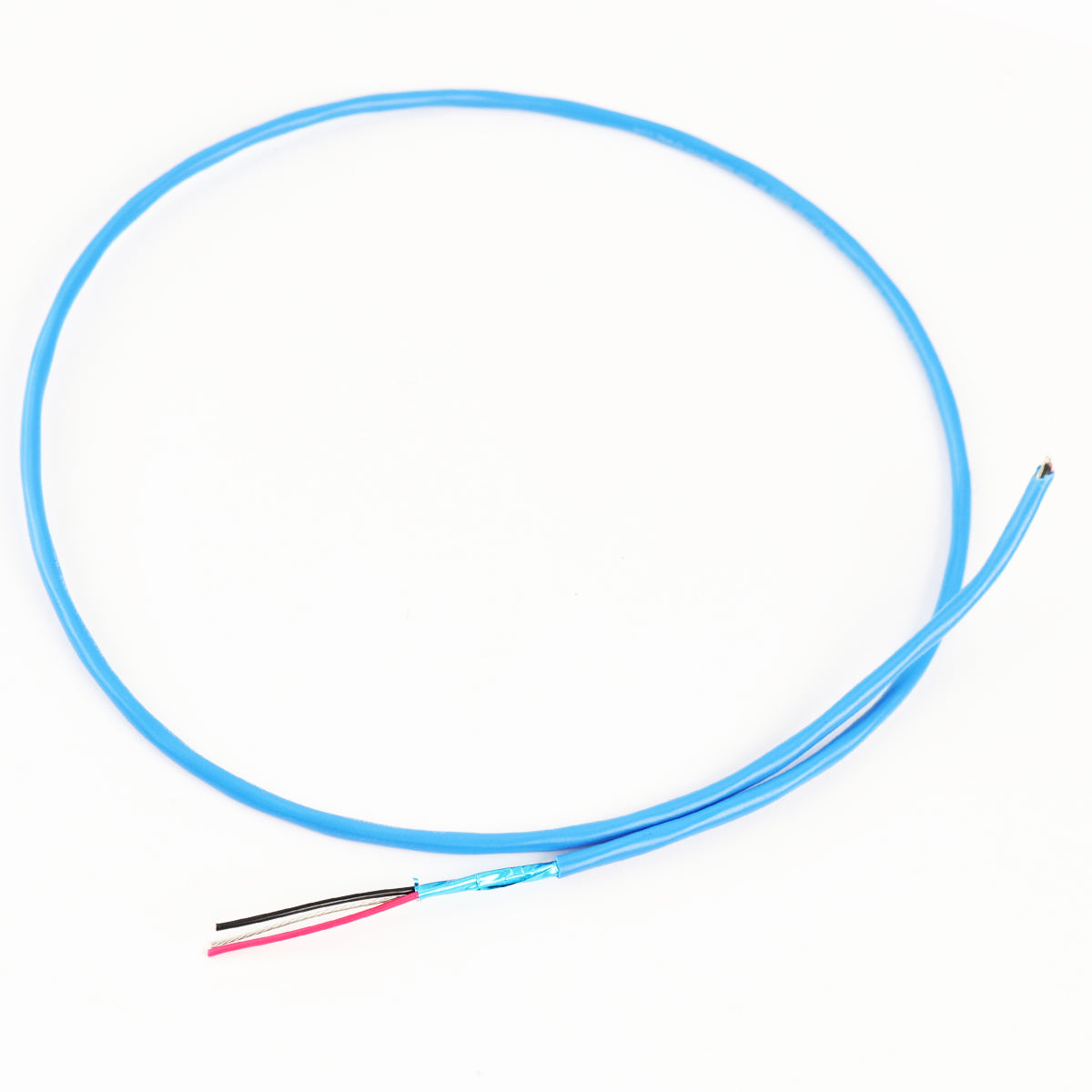 2201A is Nemal's standard line level analog audio cable for use in fixed installations and other indoor applications. It consists of 1 pair of 22 awg tinned copper conductors with aluminum/mylar shield and a 22 awg tinned copper drain wire with a PVC jacket. 2201A is available in 10 colors.
Available cut to order in any length from 1-3000 ft
Construction:
Conductor: 22 AWG (7/30) Tinned Copper; OD: .030" Nom.
Insulation: HD-Polyethylene
Color Code: Black, Red
Drain Wire: 22 AWG (7/30) Tinned Copper
Shield: Aluminum/Polyester tape; 100% shield (alum. side-in)
Jacket: PVC; (Available in 10 Colors) OD: 0.135" Nom
Electrical Characteristics:
Conductor DCR: 25.89 Ohm/Kft Nom (84.92 Ohm/Km)
Capacitance: 35.0 PF/FT Nom – (115 PF/m) / (cond - cond) 67.0 PF/FT Nom – (220 PF/m) / (cond - shield)
Temp. and Voltage rating: -20C to +75C / 300 Volt Max.
Cable Weight: 8.5 Lbs/Kft Nom
Agencies Approvals: UL- Subject 444, Type CMR CSA c (UL)
Flame Rating: UL-1666 Riser Flame Test
Compliance: Lead Free, RoHS Compliance