NAB NY Show 2018

CURTAINS ARE DOWN IN NEW YORK.
(after so much to see, it is now time to get the gear you need. Take a look at our selection of products and custom solutions)
We design and manufacture complete SMPTE camera cable interconnect systems, including modular and enclosed panels, wall boxes, and studio patch cords. We also manufacture standard and custom HD video, audio, RF, composite copper/fiber, DT-12, and microphone cables in almost any length or color.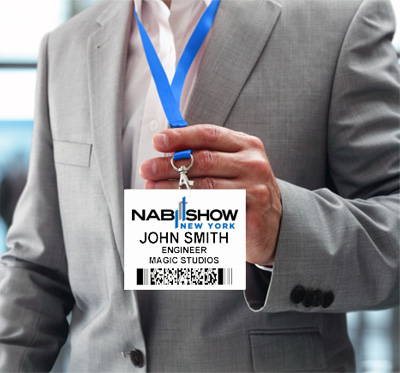 The show's over.
Let's get ready for the next big one on the calendar: NAB 2019 in Las Vegas!
(stay tuned for more information coming soon)
FREE PASSES TO 2018 NAB SHOW NY
The 2018 NAB Show NY in New York City is just around the corner. As time goes by, getting your hands on a free visitor pass will become increasingly hard, and more expensive than a limo ride from JFK or LaGuardia. As a result, your overall visit can run into the thousands. Nemal Electronics International has access to a limited number of passes and we want to make one available to you.
Click on the link below to access all the information needed to get you and your colleagues passes to the 2018 NAB Show NY, the largest gathering of broadcast professionals in the northeast that actually draws one of the largest worldwide audiences.
Using a simple code when you register at the official 2018 NAB Show NY website will give you access to the free pass. After that, all you have to do is show up!
ENTER GUESS PASS CODE NY8748
IN THE "APPLY DISCOUNT" FIELD
GET A CHANCE TO WIN JUST FOR SHOWING UP
Visit our booth and earn a chance to win a $100 Amazon Gift Card. No forms to fill out, no collecting stickers anywhere. Just give us your business card when you visit our booth and we'll use it to enter your name in the drawing.
It's that easy.
ADD BOOTH N140 TO YOUR CALENDAR