NAB Show 2022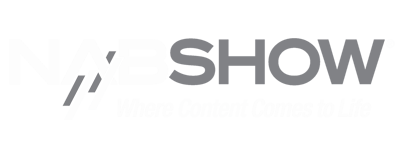 FREE EXHIBIT PASS TO NAB SHOW 2022
NAB as well as other industry trade shows are back in full swing. To make the prospect of a great show this year, the organizers are reinstating the very successful Free Exhibit Pass program. We at Nemal have always been very proud of our commitment to the show and so we are offering all our customers and friends the chance to get their free passes using our code: LV7254.
Therefore, if you thought about skipping the show this year, think again. And with the Free Exhibit Pass you can easily get using code LV7254, it is a no brainer to attend.
Otherwise, you'll be paying $50 for each pass after April 8, 2022.
FREE GUEST PASS TO NAB SHOW 2019
There's much talk in the broadcast industry about how many shows are too many. For some of us, there no such thing as "too much cheese". The NAB Show 2019 is going to center around the premise that every story starts with the right technology for the task at hand. Therefore, going back to basics seems to be the way forward.
Start your NAB Show 2019 journey by getting your hands on the free Guest Passes the show organizers are offering for a limited time.
Click on the "GET FREE PASSES" button below (or to your right, depending on which device you're using right now) to access all the information needed to get you and your colleagues free passes to the NAB Show 2019 in Las Vegas, the largest gathering of broadcast professionals in the world.
Using a simple code when you register at the official 2018 NAB Show website will give you access to the free pass. After that, all you have to do is show up!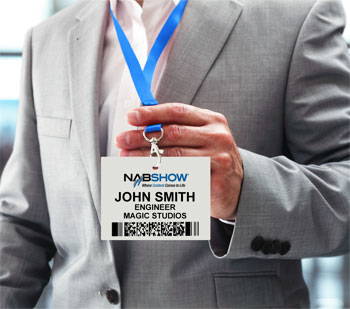 ENTER GUESS PASS CODE LV7254
IN THE "APPLY DISCOUNT" FIELD
ADD BOOTH C8608
TO YOUR PLANNER
SEE THE STADIUM-4 PLENUM SYSTEM AT NAB 2021
Visit our booth to see the Stadium-4 Plenum System and enter your name for a chance to win a $100 Amazon Gift Card. No forms to fill out, no collecting stickers anywhere. Just give us your business card when you visit our booth and we'll use it to enter your name in the drawing.
It's that easy.
We design and manufacture complete SMPTE camera cable interconnect systems, including modular and enclosed panels, wall boxes, and studio patch cords. We also manufacture standard and custom HD video, audio, RF, composite copper/fiber, DT-12, and microphone cables in almost any length or color.

CONTACT US TO LEARN ABOUT INNOVATING NEW PRODUCTS WE'LL BE EXHIBITING AT THESE SHOWS.
ONLINE SUPPORT
Get in touch with a rep now by clicking on the chat button.
PHONE SUPPORT
1800-522-2253
Monday-Friday, 8am to 5pm EST.