NAB SHOW 2019 - LAS VEGAS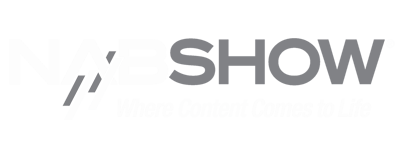 TIME LEFT TO GET A FREE PASS
FREE PASS PROMOTION HAS OFFICIALLY ENDED
(unofficially, you can still get your free pass with our code)
AND GET EVEN MORE OUT OF YOUR SHOW VISIT
FREE GUEST PASS TO NAB SHOW 2019
(OFFICIALLY) ENDED FRIDAY, MARCH 22nd AT MIDNIGHT 
Bummer. The free guest pass program to the NAB 2019 Show is over. Or so it seems. Organizers are making a really strong effort to bring as many people to the show as possible this year. This may sound obvious but not so much when you consider that this year the cost to visit the show will set you back $50 dollars instead of $185 in 2018, if you don't use a special code. Well, that special code is NE18. Click on the "GET PASS" button to get your free pass.
And the reason is simple: there are so many very exciting new products and technologies on display in 2019, that it would be a real shame for anyone in our industry to miss the show. Not everybody is a "Vegas" person, but if there was ever a reason to go this year, it certainly isn't the slots.
For our part, we're very excited to introduce our Stadium-4 Plenum-rated Systems, a complete SMPTE interconnect system design, manufacture and support, including custom BSPs, panels, wall boxes, installation accessories, tooling, test equipment, and repair. The whole enchilada. One that can cost your organization 30% less than other SMPTE systems and that would make your project actually viable. Read more about the Factors that make a Broadcast Integration Project viable.
FREE GUEST PASS TO NAB SHOW 2019
There's much talk in the broadcast industry about how many shows are too many. For some of us, there no such thing as "too much cheese". The NAB Show 2019 is going to center around the premise that every story starts with the right technology for the task at hand. Therefore, going back to basics seems to be the way forward.
Start your NAB Show 2019 journey by getting your hands on the free Guest Passes the show organizers are offering for a limited time.
Click on the "GET FREE PASSES" button below (or to your right, depending on which device you're using right now) to access all the information needed to get you and your colleagues free passes to the NAB Show 2019 in Las Vegas, the largest gathering of broadcast professionals in the world.
Using a simple code when you register at the official 2018 NAB Show website will give you access to the free pass. After that, all you have to do is show up!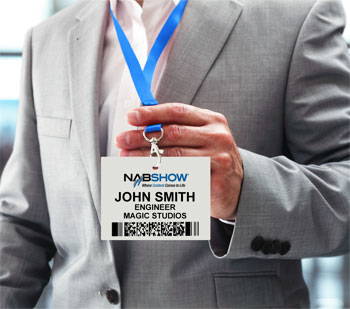 ENTER GUESS PASS CODE NE18
IN THE "APPLY DISCOUNT" FIELD
---

SEE THE STADIUM-4 PLENUM SYSTEM AT NAB 2019
Visit our booth to see the Stadium-4 Plenum System and enter your name for a chance to win a $100 Amazon Gift Card. No forms to fill out, no collecting stickers anywhere. Just give us your business card when you visit our booth and we'll use it to enter your name in the drawing.
It's that easy.
ADD BOOTH C9806 TO YOUR CALENDAR
ADD BOOTH C9806 TO YOUR CALENDAR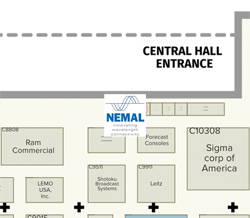 We design and manufacture complete SMPTE camera cable interconnect systems, including modular and enclosed panels, wall boxes, and studio patch cords. We also manufacture standard and custom HD video, audio, RF, composite copper/fiber, DT-12, and microphone cables in almost any length or color.