Free passes to NAB NY Show 2023

USE CODE NY9928
TO GET PASSES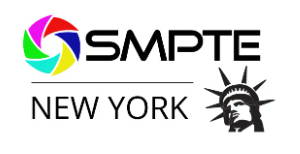 Proud Supporter
"Friend of SMPTE New York Section"
REGISTER NOW
Get FREE passes to attend the show and product demos with our promo code. Click on the "REGISTER" button to access all the information needed to get you and your colleagues tickets to the NAB-NY 2023 Show.

VISIT OUR BOOTH
Visit our booth and learn about exciting new products on display.
ADD BOOTH 628 TO YOUR ITINERARY
NEMAL AT THE SHOW
Nemal will showcase at NAB NY 2023 a series of new SMPTE and fiber optic interconnect products for HDTV broadcasting including: *SMPTE camera cable for harsh environments-Nemal P/N FOCC24U features a rugged polyurethane jacket *Extra flexible light weight SMPTE camera cable for steadicam and other applications where size, weight, and flexibility are critical. With a diameter of 7mm, Nemal P/N FOCC24S-7 is suitable for use at up to 1000 ft. *SMPTE studio flex FOCC24-approved by LEMO and Neutrik for all SMPTE camera assemblies. We offer this cable in bulk or terminated to customer specifications with protective boots and caps. *Tactical fiber optic cable system with Neutrik OpticalCon Duo or Quad connectors. This complete kit is available with either 2 or 4 fibers, single or multimode, and up to 1000 ft on reeler. The kit includes adapters to all standard fiber connectors (ST/LC/FC) *3 and 4 channel SMPTE cable for fixed installation (Stadium-3/4).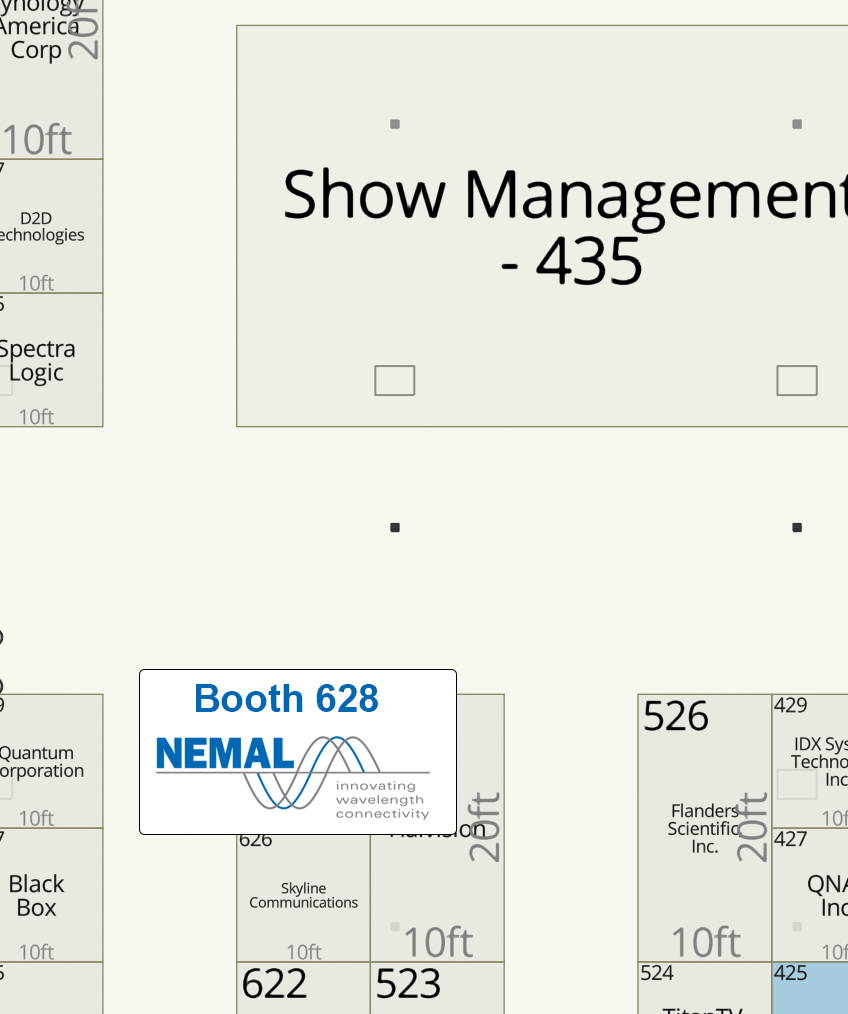 NEUTRIK® FIBERFOX ASSEMBLIES
Fiber Optic
Interconnect System
Cable assemblies for Audio, Video, Data and Lighting, built with Expanded Beam Fiber Optic Connectors from Neutrik®.
STADIUM-4 PLENUM SYSTEM
FINDING THE BROADCAST INTEGRATION PROJECT VIABILITY FACTOR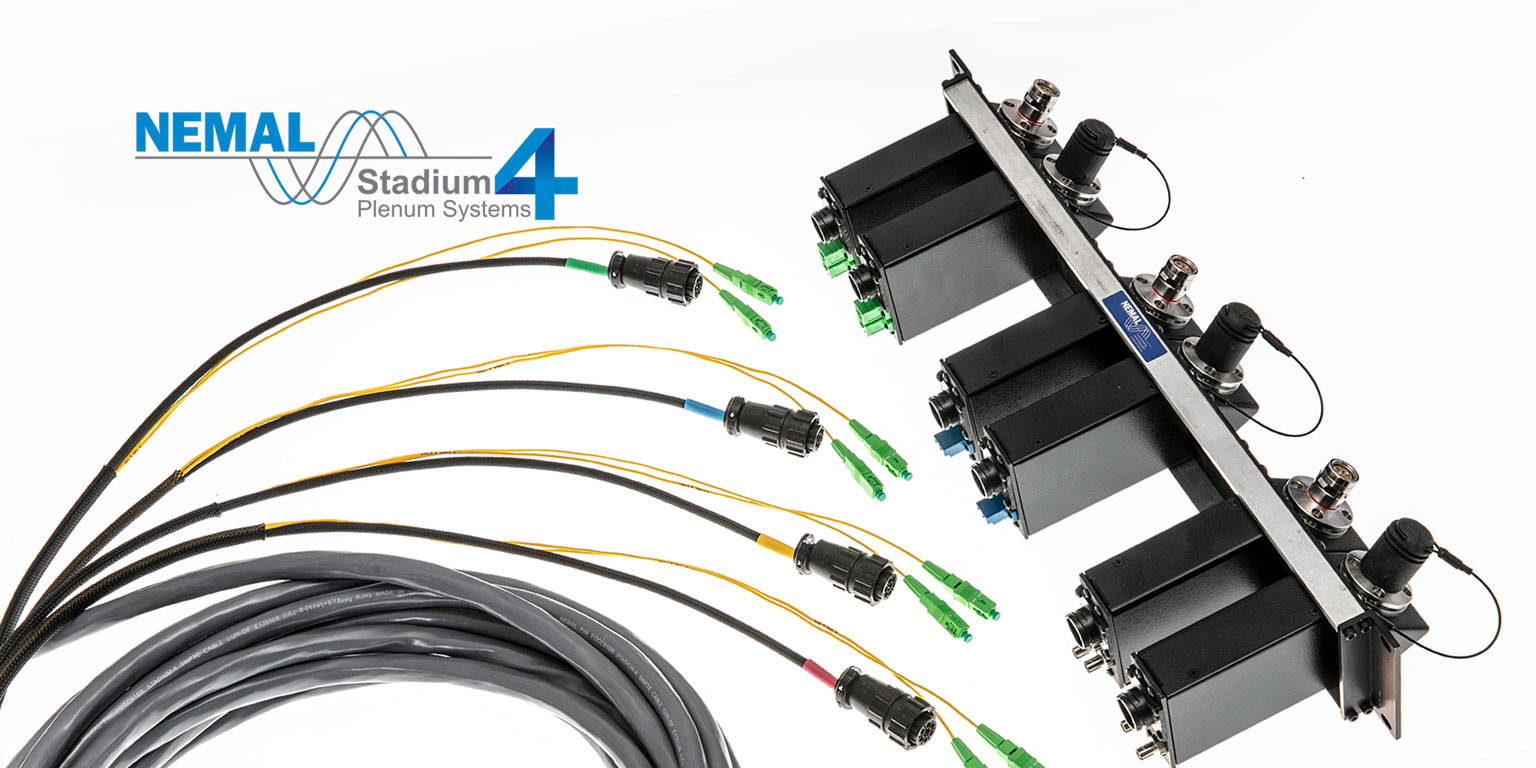 Visit our booth 628 at NAB SHOW NEW YORK 2023

ABOUT NEMAL ELECTRONICS
We've been delivering Broadcast and A/V connectivity solutions for over 40 years.

We design and manufacture complete SMPTE camera cable interconnect systems, including modular and enclosed panels, wall boxes, and studio patch cords. We also manufacture standard and custom HD video, audio, RF, composite copper/fiber, DT-12, and microphone cables in almost any length or color.
Visit our booth 628 at NAB-NY 2023